Given the popularity of the Harry Potter books and movies, it comes as no surprise that Storybook Cosmetics is several weeks away from launching their Harry Potter Makeup Brush Set. Plus, Harry Potter and wizard makeup are the latest cosmetic trend. Thus, beauty fans in love with Harry Potter are in an anticipated frenzy.
What the fans are looking for is a makeup brush set review on these Harry potter brushes. Information on cost, quality, payment, etc. are invaluable. That being said, Storybook Cosmetics does provide some information on their Instagram account. This makeup brush set review hopes to answer all the questions you may have about this brush set.
About Storybook cosmetics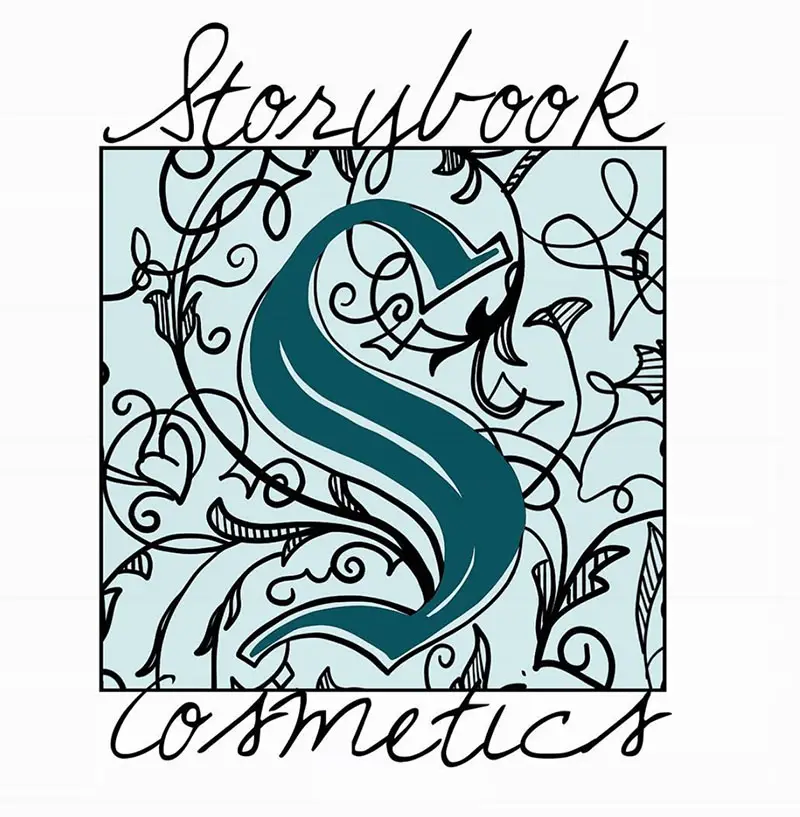 Storybook cosmetics was founded by triplet sisters, Erin, Mandy, and Missy Maynard from The Geeky Cauldron. Although this beauty company is new to the industry, they seem to be taking the beauty world by storm with their love for all things sparkly, magical and mystical.  
Storybook Cosmetics hopes to release their Mean Girls makeup range in the near future. While their target of beauty products based on other movies, celebrities, and so on is a fairly novel concept, they are not the first. Celebrities are known to have a variety of beauty products and lines including makeup. Shiro cosmetics is another small-based beauty company that specializes in novel beauty products in the similar areas as Storybook Cosmetics.
Suffice it to say that Storybook Cosmetics' Harry Potter Makeup Brush Set and review will be a great starter to their beauty range. With their brush set and future makeup products, you will be all set for a magical experience.
Harry Potter makeup brush set review
This makeup brush set review is all about the Storybook Cosmetics' Harry Potter makeup brush set. These novelty brushes come in a set of five brushes. Each brush comes with its own metal handle giving it that wizardry look. The bristles are made out of synthetic fibers. To help you protect your brushes, these stunning wands…brushes…come in their own velvet wand pouch.
Of the five brushes, two can be used as a blush brush and blending brush when it comes to blush and blending that lovely shadow near the eyebrows. For those moments when you want to dust off excess shadow, one of these bigger brushes will easily do the trick.
The three remaining brushes are ideal for applying and blending eye shadow. According to the makeup brush set reviews on these wand brushes, the three smaller brushes come in three different styles: angled, smudged and round. These three brushes will help you perfect that wizardry look for any Harry Potter fan. Go for a natural look or a more daring and dark mood with these brushes by your side helping your perfect that gorgeous look.
Buying your set
While Storybook Cosmetics is taking pre-orders, the shipping date has been set for December 10, 2016. Pre-ordering your makeup brush set may be a wise move since these incredible brushes are suspected to disappear faster than hot cakes.
The Harry Potter makeup brush set review notes that this set of 5 wizardry brushes has a cost of $55 including shipping. International shipping is also included. This makeup brush set can be purchased with PayPal or any other major cards. In addition, you can purchase as many or as few sets as you wish. Pre-sale orders began October 15, 2016 thus you can go ahead and pre-order your set of Harry Potter makeup brush set after reading this makeup brush set review.
For those who are fans of makeup and Harry Potter or all things wizardry and mystical, these makeup brush sets will make a great addition to your cosmetic collection. For those who enjoy novelty items or something different, these makeup brush sets will be a great addition to your makeup regime.
Although many women may enjoy them, these Harry Potter makeup brush sets are unique in style and brand. Be the first to own a wand makeup brush. The style may not appeal to everyone, however, they are eye catching and intriguing. Maybe have a look at them before dismissing them as "not quite your style".
Conclusion 
Having read the Harry Potter books and watched the movies, not to mention being a fan of all things fairy tale, I am intrigued by these gorgeous makeup brush sets. I'm pretty confident my imagination will kick into overdrive when I experiment with my set.
Yes, I will be ordering a set over the weekend. Hopefully, they are still in stock. My curiosity is quipped. I want to see that the makeup brush set reviews are accurate in their description and expectations.
I hope that the wands are securely attached to the brush so that the brush part does not fall off when I try clean it. This has happened to me with some of my art brushes. While not the end of the world, it does lead to some frustration.
I am also crossing my fingers that the synthetic fibers will not migrate out of the brush handle to take up residence on my face. Having a bristle effect on my makeup is not my idea of beautiful.
Hopefully, the brushes pick up the makeup well without it disappearing into the bristles (especially in those bigger brushes). A makeup brush set that allows the brush to hold the makeup efficiently and apply it smoothly onto your face, is definitely magical.
The only way to tell the quality of the Harry Potter makeup brush set by Storybook Cosmetics will be to test it. Something I will be doing once I get my own set.  Worst case scenario, if I don't like the brushes, I am pretty confident I will be able to find a place to put them to add décor to my house.
Here's to our future makeup brush set review on the Harry Potter makeup brush set (hopefully they will continue to be stellar).